Wine and Beer Tasting
A reversible poster for a wine and beer tasting modeled after vintage posters.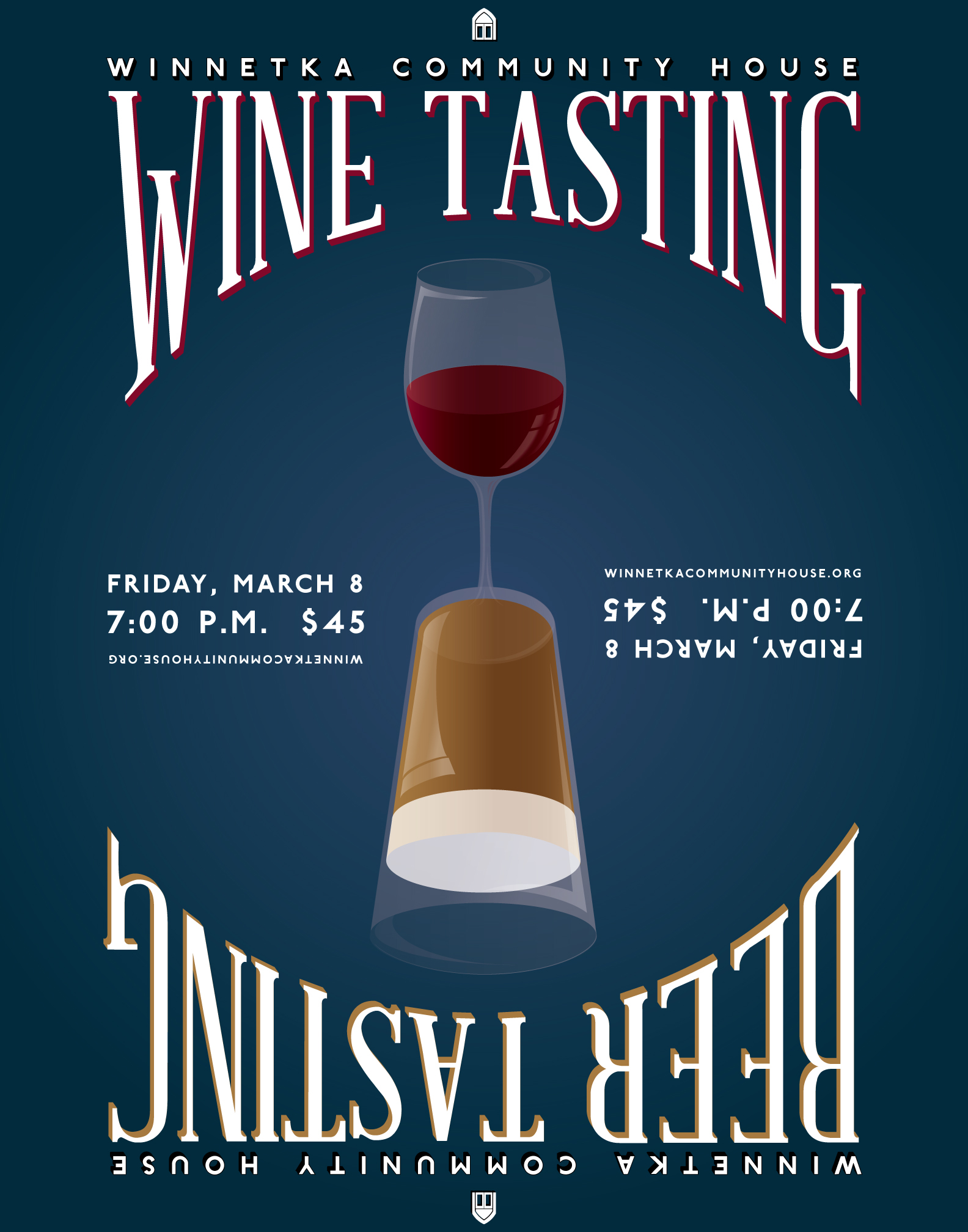 This event was originally part of the House Productions series. The addition of a beer tasting had become a very popular part of the event, so when we creaeted a new look for the event, I wanted to give it equal play. I also wanted to retain elements of the original, which was based on vintage posters, so I illustrated the glasses using mostly flat colors with gradient meshes. 
The posters are designed to work individually, but can be hung in tandem.